February 5, 2016
Are Fecal Transplants Effective in Children with IBD?
By Kanaaz Pereira
Clostridium difficile infection (CDI) is the leading cause of nosocomial diarrhea and is increasing in prevalence both in adult and paediatric populations. Moreover, those with inflammatory bowel disease (IBD) are at increased risk of CDI. Fecal microbiota transplantation (FMT) is an effective treatment for recurrent CDI, but little data is available regarding the effectiveness and associated microbiome […]
Tags: Alimentary Pharmacology & Therapeutics, Clostridium difficile infection (CDI), fecal microbiome, fecal transplant, IBD, Mark Bartlett
August 17, 2015
Fecal Transplants for Ulcerative Colitis?
By Kanaaz Pereira
There is currently great interest in treating ulcerative colitis with fecal microbiota transplantation (FMT), which involves transplanting gut fecal bacteria from healthy people into patients with ulcerative colitis. Edward Loftus Jr., M.D., a gastroenterologist at Mayo Clinic, talks about two newly published studies in Gastroenterology; both studies examined the efficacy of fecal microbiota transplantation in ulcerative colitis, but arrived […]
Tags: Edward Loftus, fecal transplant, Gastroenterology, IBD, ulcerative colitis
November 10, 2013
Fecal Transplant in Treatment of IBD
By brentwestra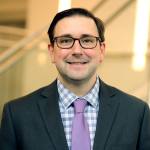 While fecal transplant is a promising treatment for C. difficile infections, with success rates of over 90%, in 2013, there is currently no clear-cut evidence that fecal transplant works in the treatment of IBD and it should be undertaken only under research protocols. However, Sahil Khanna, M.B.B.S., a gastroenterologist at Mayo Clinic specializing C. difficile infections, […]
Tags: fecal transplant, Sahil Khanna